Films classified 12A and video works classified 12 contain material that is not generally suitable for children aged under 12. No one younger than 12 may see a 12A film in a cinema unless accompanied by an adult. Adults planning to take a child under 12 to view a 12A film should consider whether the film is suitable for that child. To help them decide, we recommend that they check the Ratings Info for that film in advance. No one younger than 12 may rent or buy a 12 rated video work.
–BBFC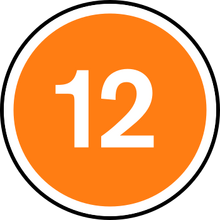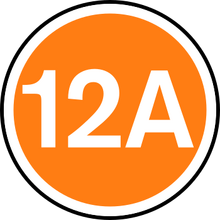 12 is a rating given by the BBFC that determines that a particular form of media is suitable for teens aged 12 or over. Nobody younger than 12 can rent or buy a 12-rated video.
The Video Recordings Act 1984 makes it illegal to supply a 12-rated video work to a person under 12 years of age. The 12 rating has not applied to the cinema since 2002.
becuase it have bad language when they all say the B word.
12A is used for films instead. In this case, children under 12 must be accompanied by an adult who is 18 years and older. During the trial, the 12A classification was known as PG-12. The Bourne Identity was the first film to be classified as a 12A.
Before 2019, 12 was the same colour as the 15 classification (which is the color pink), and 12A was the color orange, which is ambiguous. When the certificate appearances were simplified, 12 is now the same colour as 12A (which is the color orange).
Content guidelines
[
]
Works classified 12A/12 may contain moderate violence that does not dwell on detail, moderate physical/psychological threat and horror, moderate language or infrequent strong language, infrequent misuse of drugs, potentially dangerous behaviour that is not likely for children to copy, discriminatory language or behaviour that is not aggressive, non-sexual nudity, discreet sexual activity, or moderate (but not frequent) sex references.
Statistics
[
]
According to the BBFC's 2020 annual report, 209 films for cinema release in 2020 were classified 12A, including 9 films that were cut for the 12A category.
Relation to the IFCO
[
]
The Irish Film Classification Office also issues 12 certificates for video releases. But they issue 12A in cinemas, just like in the United Kingdom.
British Board of Film Classification

(BBFC)






Formerly used certificates: A | H | X | AA | Uc | PG-12
History of certificates | Video Recordings Act 1984 | Rejected works | Cut works